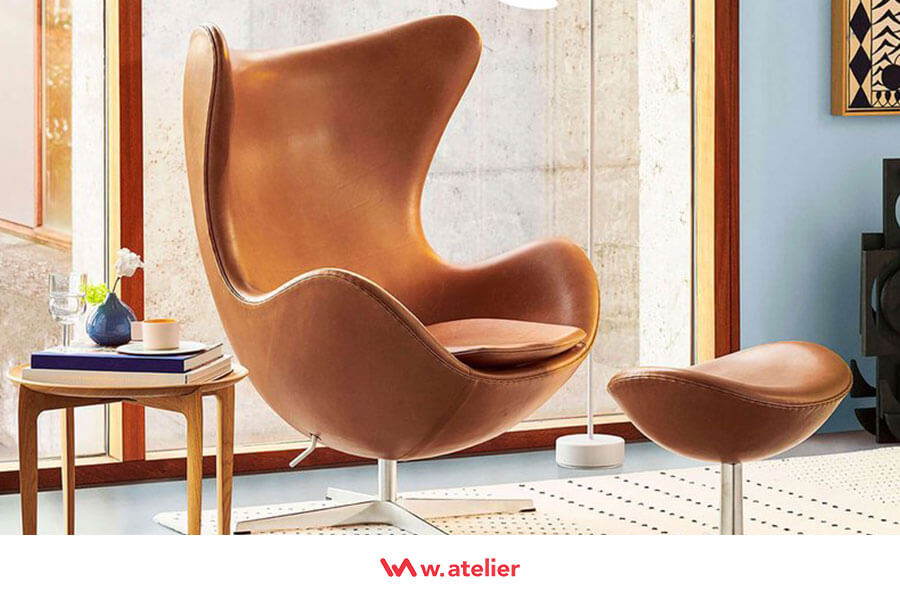 PRESS RELEASE
SIGNATURE BRANDS MAKE FOR A SIGNATURE HOME AT W. ATELIER'S SHOWROOM IN TAN BOON LIAT BUILDING
16 February 2023 – How many times have you riffled through your favorite home magazine and fantasized about the pages coming to life around you? Or perhaps you've played 'Design Home' on your smartphone, all the while marveling at the exquisite pieces and fancied grabbing them to take home for yourself.
There's only thing more daunting than the thought of plunging headlong into a full-scale home makeover, and that's the prospect of having to source everything you need (or want) across different stores. Heads up, then: you'll readily find the stuff that signature homes are made of at W. Atelier.
Singapore's premiere luxury furniture and bathroom supplies chain has your designer dreams covered, from the classic to the contemporary and everything in between, all under the roof of its facility located inside the Tan Boon Liat building. Foremost of these are showrooms for Vitra and Fritz Hansen, both serving up fabulous finds to discerning clientele since 2019.

Vitra's space is 400 square meters of sheer delight for the senses, using natural light as a backdrop for the most desirable set pieces perfect for the home's living space, dining area, even the home office. A selection of formal and informal office systems is also on hand if you plan on sprucing up your corporate environs, whether yours is a budding enterprise or a sprawling business empire.
One key must-have for your space is the Vitra Panton Chair, a one-piece chair built with plastic and exuding personality. It definitely makes your designated interior come alive, whether rendered in bold or subtle hues. The quirky aesthetic highlights quality as evidenced by the numerous international design awards, apart from being the mainstay of many a prominent museum collection.
Not bad for something conceived in 1959 by Verner Panton, lending his name to an eventual icon through a continuing evolution of its design and range of finishes. As it is today, the Panton Chair's sleek visual impression make it a timeless piece.
Meanwhile, another cosy corner in W. Atelier's premises comes in the form of the Fritz Hansen showcase. With the brand celebrating 150 years of existence, you'd be remiss not to check out refreshed versions of the original Egg chair and foot stool by Arne Jacobsen that combine unconventional design and unprecedented comfort. Among other pieces, these will be reinterpreted using new colours, fabrics and materials for the occasion while retaining their reputation as a triumph of Scandinavian design.
Representing the best of the Nordic aesthetic since 1935, Finnish furniture company Artek which is under Vitra showroom brings the 1950s-era A331 pendant light well into the new millennium. This striking piece featuring rows of perforated steel rings causes light to emanate with a warm, diffuse glow, earning it the "Beehive" moniker as one of architect Alvar Aalto's most well-known creations.
Building a signature home that reflects your unique style? You don't have to sweat it when it comes to choices, with the curated and iconic signature brands under W. Atelier's wing at Tan Boon Liat. Also, enjoy 20% discount when you purchase Fritz Hansen and Vitra from February 17 to March 11. And when you prefer to order in the convenience of your own home, see all these and more by logging on to our e-commerce website at watelier.com.