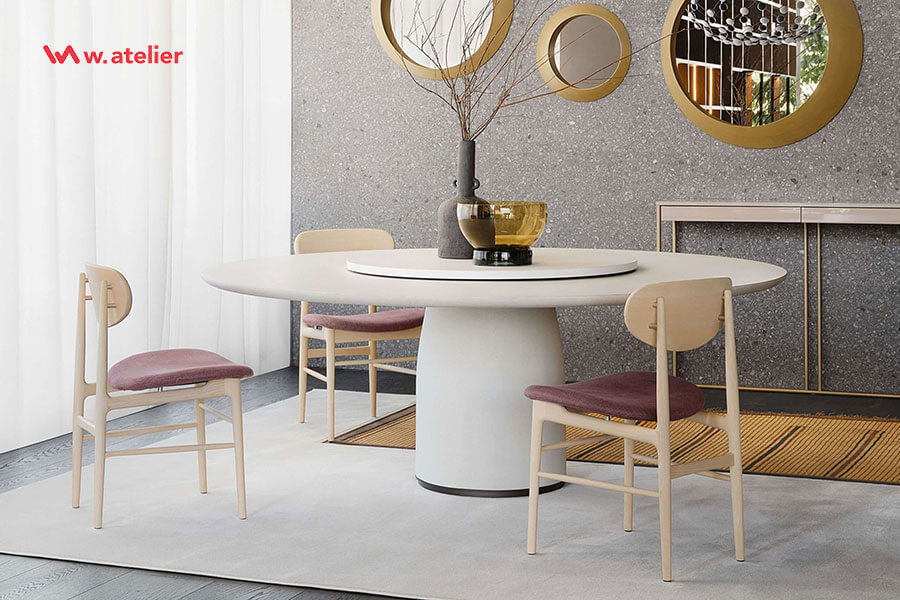 PRESS RELEASE
W. ATELIER BRINGS THE BEST OF ITALIAN DESIGN WITH NEW ICONIC PRODUCTS FROM LEMA
30 March 2023, Singapore – Established in 1979, W. Atelier has been at the forefront of showcasing the finest furniture and home accessories from all around the world, including Italian brand Lema. And as the premier purveyor of luxury home furnishing in Singapore, W. Atelier brings more of Lema's iconic pieces to discerning homeowners, strengthening the showroom's reputation as a top destination for luxury home furnishing.
Synonymous with Italian craftsmanship, Lema boasts exceptional design, functionality, and innovation. The brand's pieces are a testament to Lema's commitment to quality, ensuring that every piece of furniture is not only functional but also a work of art.
Lema home furnishing is designed to meet the needs of modern lifestyles, with a focus on quality, elegance, and timelessness. Each piece is crafted with the finest materials and meticulously designed to ensure that they are not only beautiful but also practical and functional, to be used in a variety of ways: for relaxation, work, or entertainment.
The new pieces—now available at W. Atelier—showcase a stunning blend of design and durability, making them a must-have for design-driven individuals who are looking to elevate their spaces. Products boast a contemporary and minimalist design, a hallmark of the Lema brand. This design philosophy is reflected in the clean lines and simple forms of the furniture, which bring a feeling of spaciousness and lightness to any living space.
The Dolmen small table system is an innovative piece of furniture that marries functionality and design. The system consists of several different components that can be combined in different ways to create a customised table that meets the needs of its user. Components include: a tray, a structure, and legs that can be adjusted to different heights. The result is a versatile piece of furniture that can be used as a coffee table, side table, or work table.
The Fred wooden dining chair is a perfect example of Lema's commitment to design excellence. The elegant chair is crafted from the highest quality wood and features a simple yet sophisticated design that is both comfortable and visually appealing. It is available in a range of finishes, allowing customers to choose the one that best suits their space.
The Ayra chair and small armchair are stunning pieces of furniture that blend modern design with exceptional comfort. The chairs feature a minimalist design with clean lines and subtle curves that create a feeling of lightness and elegance. They are available in a range of finishes, including leather and fabric, allowing customers to customise the chairs to their taste.
The Claire upholstered armchair is a standout piece that is perfect for relaxing and unwinding. It features a plush seat and backrest that are upholstered in quality fabric, providing both comfort and style. The armchair is available in a range of colours, allowing customers to choose the one that best suits their interiors.
"We are thrilled to have these iconic pieces in W. Atelier, and to offer them to homeowners in Singapore," shared Daniel Magg, General Manager of W. Atelier. "Lema's commitment to quality and design is a perfect match for W. Atelier, and we are confident that our customers will love these new products."
All of these products represent Lema's design excellence. Each of them are versatile, functional, and beautiful, making them perfect for modern homes that value both style and functionality. With these new Lema products at W. Atelier, customers in Singapore now have access to some of the finest Italian furniture available, allowing them to elevate their living spaces with standout pieces. Know more about the new Lema products by visiting our main showroom or e-shop at watelier.com