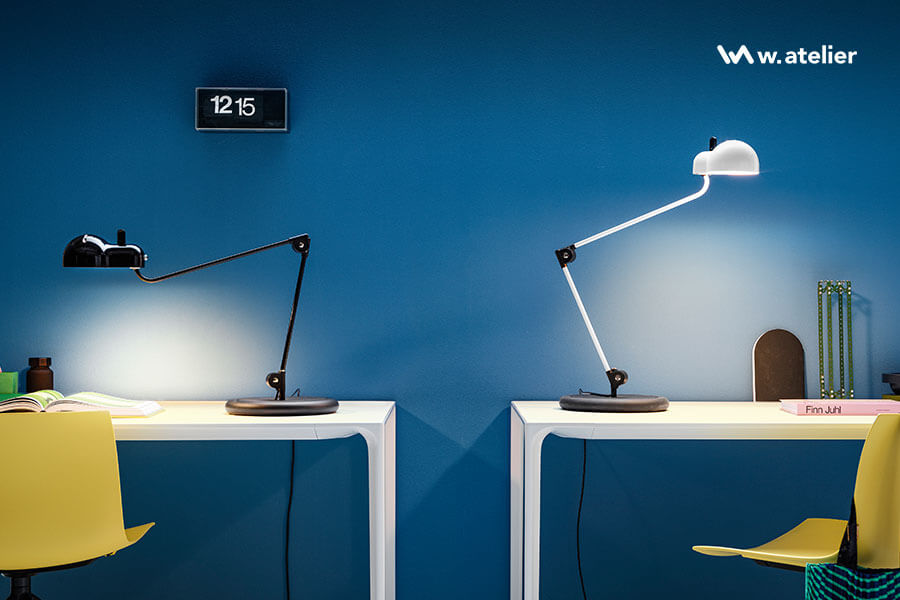 PRESS RELEASE
W. ATELIER CELEBRATES MORE THAN FOUR DECADES OF BRINGING LUXURY HOME FURNISHINGS IN SINGAPORE WITH THE LAUNCH OF STILNOVO
03 October 2022 – For more than 40 years, W. Atelier has been bringing luxury home items in Singapore, carrying global brands that exude top quality and exquisite style. W. Atelier has come a long way as a purveyor of global luxury home furnishings since it began as a marketing and enterprise company in 1979. In 1980, W. Atelier became an exclusive distributor of TOTO, a household name in sanitary ware and fixtures, bringing state-of-the-art Japanese bathroom technology inside Singapore homes. Introducing TOTO's signature products to the Singaporean market was only the beginning. Since then, W. Atelier has rapidly expanded to become the trusted distributor of an international collection of furnishing products such as Italian furniture, German kitchens, Scandinavian furnishings, and Spanish lighting, among others.
W. Atelier takes pride in being a curator of beautiful, elegant and timeless pieces from global brands such as Cassina, Fritz Hansen, Lasvit, Lema, Siematic, Vitra, Flokk, Santa Cole and Binova. Working with these prominent brands allows W. Atelier to fulfill its commitment to its customers to bring more iconic pieces that made its mark in design history. Gani Atmadiredja, Managing Director of W. Atelier, discusses how the company chooses the brands for the market that they serve. He says, "We like products that are timeless; brands like Cassina and Fritz Hansen have designs from the Fifties that are still relevant and will stay relevant." W. Atelier, with its wide array of designer products, continues to grow with more than a dozen global brands that range from bathroom suites, system kitchens, furniture, lighting and accessories.
To add another feather on its cap, W. Atelier introduces another iconic brand, Stilnovo. One of the pioneers in design and lighting in Italy, Stilnovo worked with renowned designers and collaborated with emerging designers to form a high-quality catalogue that combines classic design with modern technological solutions for lighting, and to create more value to the brand. Its eclectic range of modern and vintage pieces cater to people who value original pieces that evoke emotional attachment and the feeling of a positive connection to the lighting pieces. Stilnovo prides itself of bringing happiness to the consumer through their unique and exquisitely-designed products.
Stilnovo's vibrant and colorful lighting pieces are provocative and iconic, combining vintage pieces from the 50's, 60's and 70's with current trends and modern designs. Its flashy and eye-catching designs are inspired by common shapes like semi-spheres, straight lines and rings, as well as original and sophisticated silhouettes.
Daniel Magg, W. Atelier's General Manager, expressed his excitement and welcomed Stilnovo to their roster of distinguished brands. "Stilnovo has a beautiful and exciting range of lamps, both historical designs and sleek modern designs, with cutting-edge LED technology. As a purveyor of fine design pieces, both historical and modern, W. Atelier is very happy to add Stilnovo to its portfolio as the perfect addition and complement to our wide range of iconic design pieces. The brand offers fantastic quality and a great price value relationship."
Adding Stilnovo to W. Atelier's roster of luxury brands fulfills its mission of bringing top quality home brands to its customers and making it more accessible to the home furnishing market. You may now find Stilnovo, along with W. Atelier's impressive brand roster, in its showrooms, as well as on its website: www.watelier.com. Aside from their website, W. Atelier global brands are currently available on Shopee and Lazada.