Life-changing technology that brings wellness to life.
Launched in 1980, WASHLET began a revolution. It was a concept so innovative and so intelligently designed that it reinvented the way people perform the most vital daily ritual of the day. WASHLET introduced the custom of cleansing washing to a world that had long relied on the less sanitary and far less comfortable method of wiping with toilet paper. Beyond the hygiene, this life-changing product brings a sense of harmony and wellness to daily life. By 2022, over 60 million units had been sold. Today, with focus on wellness, TOTO continues to develop advanced new technologies for WASHLET.
The ideal combination of perfect hygiene
Designed for everyone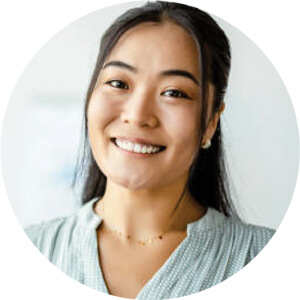 Woman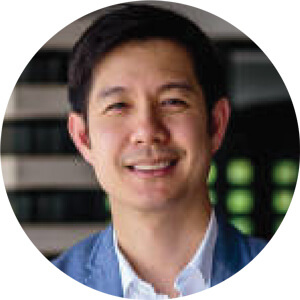 Man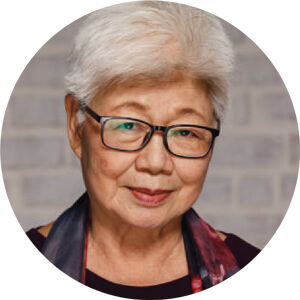 Seniors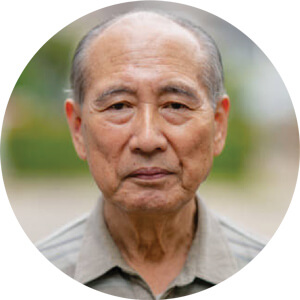 Persons with disability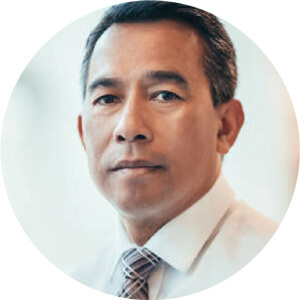 Hemorrhoid patients
The clean synergy, where innovations
come together for next level clean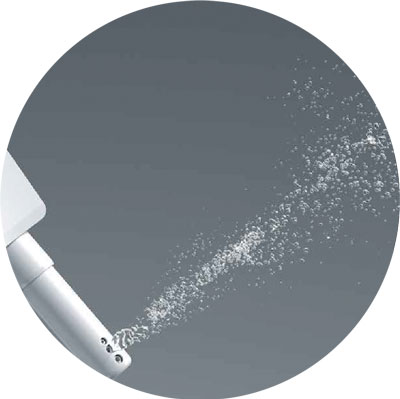 Spray Patterns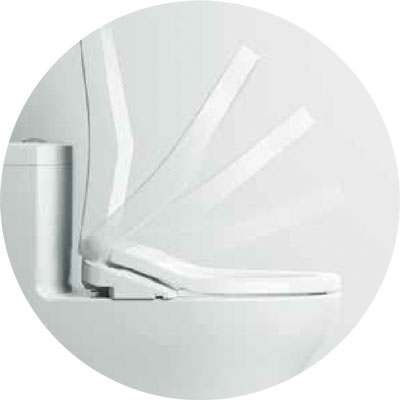 Automated Hospitality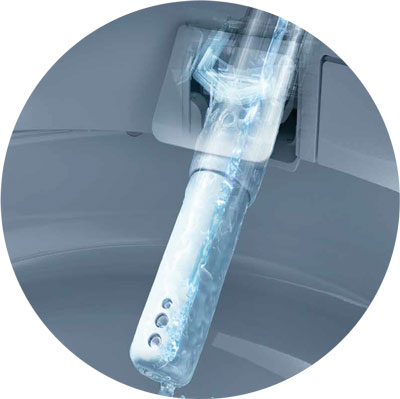 Clean Synergy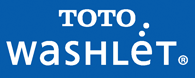 Since its launch in the 1980s, WASHLET has continually evolved through the invention of countless innovative clean technologies. This is also our history of creating — and spreading around the world — a new culture of comfort and cleanliness through the shift from only wiping with toilet paper to cleansing with water. As a result of these efforts, in 2017 WASHLET was recognized as the No.1 brand of electric toilet seats with bidet function in the world and in 2019 broke through the milestone of fifty million total units sold. As a worldwide best seller, TOTO will continue pursuing technological innovation to make the lives of people everywhere fresher and richer.
The ideal combination of perfect hygiene
Designed for everyone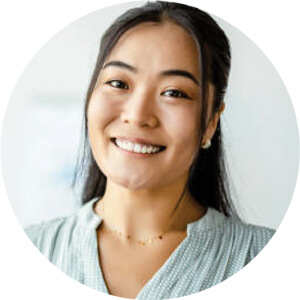 ---
Superior hygiene & confidence for women
The bidet function of the WASHLET leaves women feeling clean and rejuvenated. Warm water cleansing is especially helpful during the normal course of menstruation and many women find its soothing properties can help alleviate the associated discomforts of constipation and irritation.
The Washlet is especially helpful during and after pregnancy to help soothe irritation and other general discomfort. Many women also find the Washlet to be a soothing and hygienic way to clean up after intercourse.
---
A new level of hygiene for men
All TOTO WASHLETS provide specially designed water cleansing action for the sensitive areas and many men find that the natural warm water gives them a feeling of cleanliness they have never dreamed of before.
The soothing water and air dryer eliminates the need for toilet paper and can help alleviate typical discomforts often associated with constipation or itching.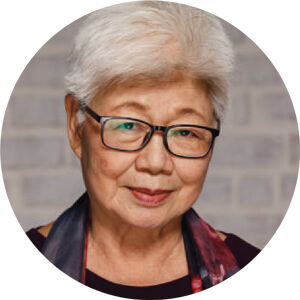 ---
Renewed confidence and dignity for seniors
With the WASHLET, many seniors with arthritis, incontinence or mobility problems can once again use the toilet with ease and without assistance.
The warm water jet cleans the sensitive areas and the warm air jet does the drying, without toilet paper.
The WASHLET even come with heated seat so the elderly will never be surprised by the cold surface of the seat anymore.
---
Personal care for people with disability
The WASHLET come with a wireless remote control allowing many people with disabilities or mobility problems to once again use the toilet without assistance.
The WASHLET have variable settings can be easily adjusted to suit personal needs. The WASHLET even cleans itself so the user does not have to worry at all.
---
Comfort and relief for hemorrhoid patients
Hemorrhoid sufferers no longer need to use abrasive toilet paper when using the toilet.
The soft water jet and warm air dryer clean and dry the user while providing great comfort and relief from symptoms such as tenderness and irritation. Whereas sufferers with traditional toilets often dread using the toilet and try to wait as long as possible (causing further complications), WASHLET owners actually look forward to using the toilet because it is a pleasant, soothing experience.
SPRAY PATTERNS
Innovative use of water for efficient, comfortable clean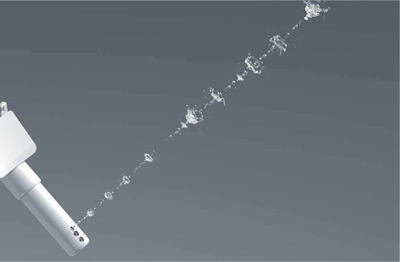 Rear Cleansing
Large air-filled water droplets offer complete cleansing a comfortable sensation with minimal water use.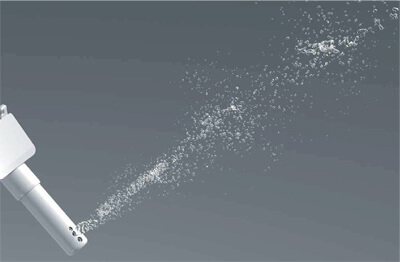 Rear Soft Cleansing
Plentiful shower of water gives a gentle sensation for complete cleansing over a wider area.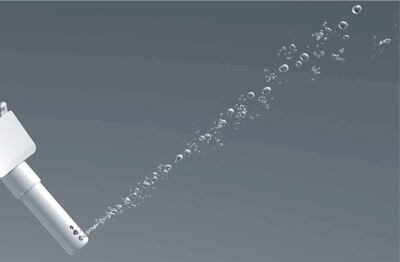 Wide Cleansing
Gentle dispersion of large water droplets ensure intimate cleansing in the most comforting way.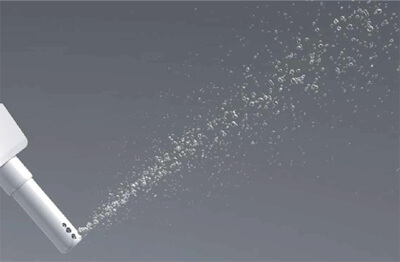 Wide Front Cleansing
Shower of small water droplets reaches a whider area giving a gentle codding sensation to sensitive skin.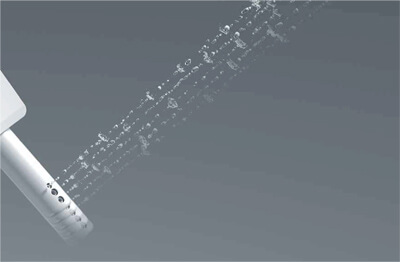 Oscillating Cleansing
The back-and-forth movement of the wand ensures thorough cleansing of the entire area.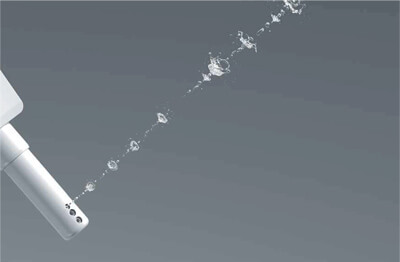 Pulsating Cleansing
Rhythmically pulsating stream of cleansing warm water.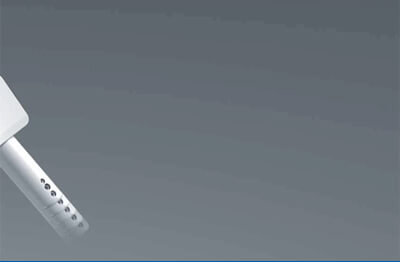 Wand Position Adjustment
You can easily set the wand position according to your preference.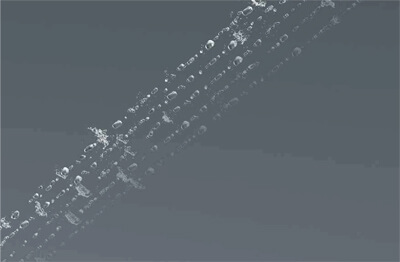 Wand Pressure Adjustment
Select from five levels of water pressure.
AUTOMATED HOSPITALITY
Thoughtful gestures with your comfort in mind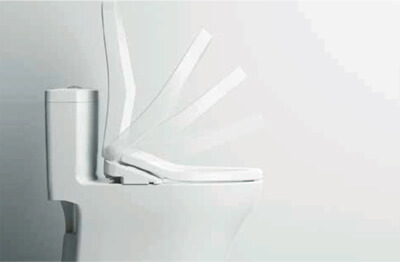 Auto Open / Close Lid
Eliminating the need to touch the toilet surfaces, the lid automatically opens and closes according to the proximity of the user.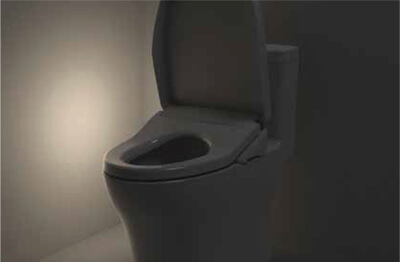 Soft Light
Subdued lighting switches on when the toilet is approached, so users do not have to disturb themselves at night with a bright bathroom light.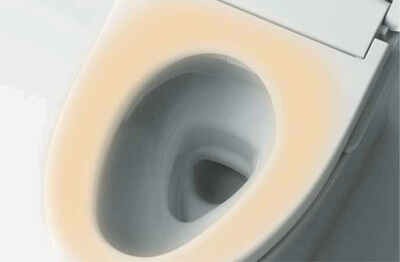 Heated Seat
The moment you approach the toilet, the seat begins warming to a comfortable temperature.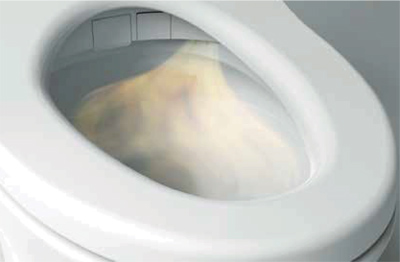 Deodizer
Highly effective deodorizing automatically takes places inside the toilet bowl both during and immediately after use, leaving no disturbing odors.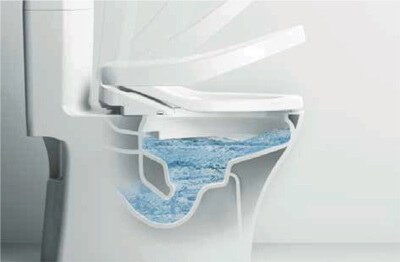 Auto Flush
No need to touch buttons or handles and never worry about someone forgetting to flush — it's automatic after each use.
CLEAN SYNERGY
Your toilet reappears clean anew everytime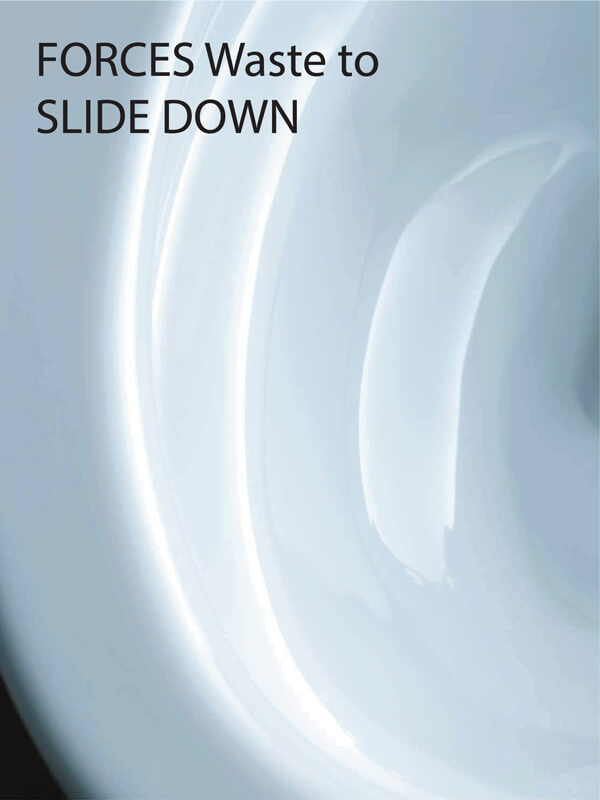 CEFIONTECT
Ultra-smooth ceramic leaves nowhere for waste to cling.
CEFIONTECT is an ultra-smooth ceramic glaze that coats the toilet bowl. Its microscopic surface ridges are far smaller than waste particles, leaving no place for waste to gain a foothold. Extremely durable, CEFIONTECT is designed for enduring beauty and cleanliness.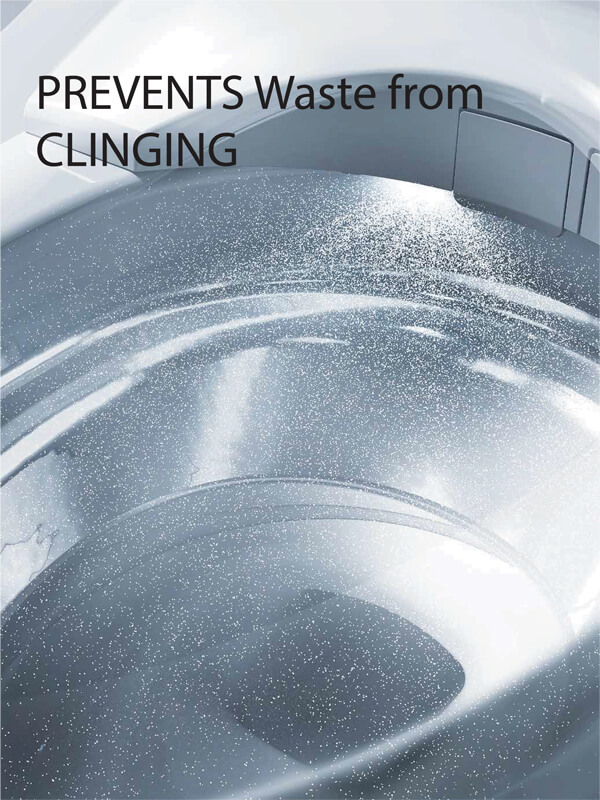 PREMIST
To ensure waste washes away easily, a film of water keeps waste from clinging to the toilet bowl.
PREMIST automatically sprays water over the surface of the inner toilet bowl before every use. Due to the ceramic's hydrophilic nature, waste washes away more easily.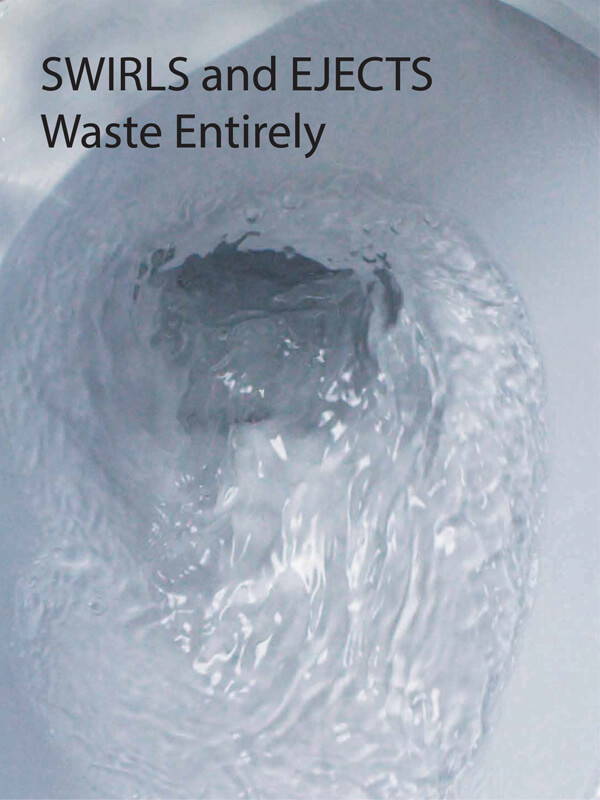 TORNADO FLUSH
360° cleaning power reaches every spot using less water.
TORNADO FLUSH not only cleans more effectively, it does so quietly using less water. Powerful streams of water merge and swirl 360 degrees, washing every spot inside the RIMLESS toilet bowl.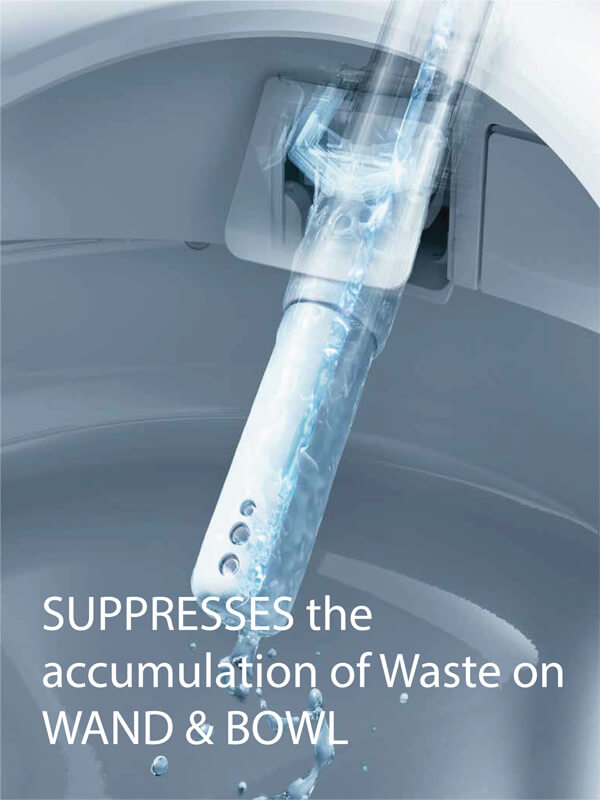 EWATER +
EWATER+ is water containing hypochlorous acid created by electrolysing chlorine ion. It is used for cleaning and is effective in suppressing the growth of bacteria.
Before and after each use, the wand automatically washes itself with EWATER. This thorough cleaning occurs inside the wand as well as all around the exterior. Even when the toilet is not being used, the wand periodically cleans itself to ensure constant hygienic conditions.
Clean Material
Made of high-quality waste-resistant resin and automatically sprayed with EWATER after each use, the wand is extremely resistant to waste and stains. What's more, the wand attaches to the seat, not the bowl, so waste is less likely to even reach it.