19 March 2019, Singapore – Vitra, in partnership with W. Atelier, celebrated the opening of the new Vitra retail store in the Tan Boon Liat Building on 14 March 2019. The afternoon reception was attended by more than 200 guests comprising industry partners and members of the media. Enthusiasm filled the Vitra showroom as the ongoing Singapore Design Week 2019 raised the collective design consciousness of the industry and guests were excited to be introduced to the best of Vitra's products.
The 400 sqm showroom houses Vitra's products exclusively, from living, dining and home office furniture to formal and informal office systems, all adaptable to diverse scales of living and working spaces. Guests were introduced to products from the Vitra Home, Office and Accessories Collections and were treated to a selection of designs ranging from classic designs from the twentieth century by Jean Prouvé, Verner Panton and Isamu Noguchi, and key modern contemporary pieces by Ronan and Erwan Bouroullec, Jasper Morrison, Edward Barber and Jay Osgerby.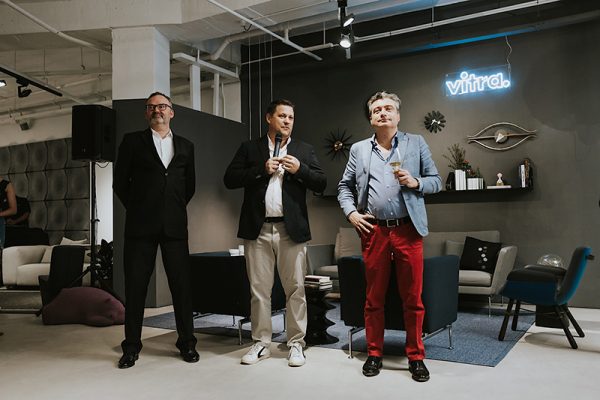 Gani Atmadiredja, Managing Director of W. Atelier, says, "W. Atelier is proud to partner Vitra, an internationally-renowned Swiss company in the field of design and architecture. With a focus on the Singapore market, this partnership allows W. Atelier to meet the growing demand for exceptional and functional designs for end consumers, as well as commercial and hospitality projects in the region."
The store opening is part of a new retail strategy specifically developed for the Asia market which will serve to address the increasing demands of residential customers who are looking for original iconic products, which they will be able to find in Vitra's new home in Singapore.